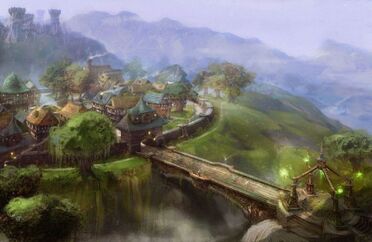 A village in the south east of the lands of the March of Wyck , Barony of Wyrmwood .
History
Wyckhurt was settled originally as an outpost which eventually spread into a village and then later into a larger village. The name, Wyckhurst, means "Hearth in the Forest" in old Arness.
Geography
Wyckhurst lies at the rough center of the March of Wyck - it is the seat of the march on the
Hearth Run Road
. 
Trade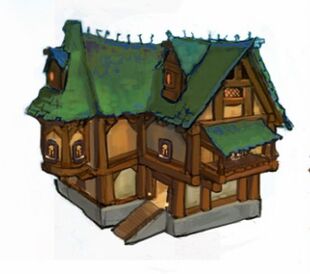 Like many towns in southern Wyck, Wyckhurst is involved in the wool trade. That being said, there are several trades represented in the village.
See also Wyckhurst Trade Guild
Blacksmith
Alchemy
Remedies & Cures
Carpentry & Firewood
Dannu
Textiles & Cloth
Celebrations
Autumn
Apple Moon Festival: A celebration of the Apple Harvest on the first moon of Autumn; Stim.
Winter
Spring
Fleece Fair: A fair that is held in the middle of spring, usually the week or so after the first of the Moon of Veren. The Fleece Fair draws several merchants, primarily the Silver-Maul trading caravan that buys most of the shepherd's wool.
Summer
See Also
Ad blocker interference detected!
Wikia is a free-to-use site that makes money from advertising. We have a modified experience for viewers using ad blockers

Wikia is not accessible if you've made further modifications. Remove the custom ad blocker rule(s) and the page will load as expected.