Shawna ap Charrik was born in 5459: Stim 23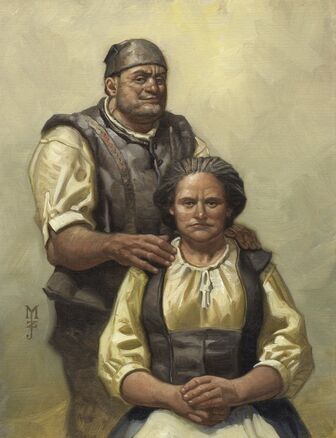 She is Dannu-Wyn's second wife after the death of Brenna.
Shawna had been married to a weaver in the town of Jasper and had come to live with her sister and her husband in Wyckhurst in the spring of 5458. After a six month courtship with Dannu they were married and she moved in to become his wife and mother to the two remaining boys as Bron had moved out.
She brings with her a daughter from her previous marriage, Korra.
Shawna marries Dannu on Dun 02: 5483. She is the model of a "Harvest Bride".
Ad blocker interference detected!
Wikia is a free-to-use site that makes money from advertising. We have a modified experience for viewers using ad blockers

Wikia is not accessible if you've made further modifications. Remove the custom ad blocker rule(s) and the page will load as expected.