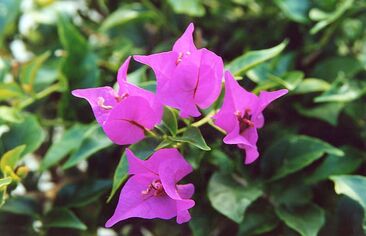 The Purple Pilgrim is a violet-colored blooming ivy that grows along roadsides and fences in moist, shady soil. The vines will bloom from mid spring until early fall with three, finger-length petals.

Folklore suggests that the plant was spread by Henna upon her first pilgrimage across the lands of Arn and everywhere she walked, the ivy grew and bloomed so that she would be able to find her way back.
Ad blocker interference detected!
Wikia is a free-to-use site that makes money from advertising. We have a modified experience for viewers using ad blockers

Wikia is not accessible if you've made further modifications. Remove the custom ad blocker rule(s) and the page will load as expected.