Kyson (KI-sun) of Blackbriar is a young novice wizard who serves the House of Alba in the small town of Thornhaven of the North Marches.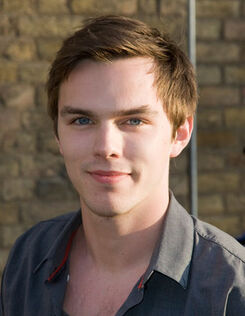 Major Events
Kyson, "Ky", was born as the third son of a merchant-class family in 863 KR in the town of Blackbriar, a small village that lies to the north of Thornhaven. His two older brothers were content to learn their father's trade, carpentry, and live the life of a villager. Kyson, however, always had the urge to leave the village and pursue his dream of becoming a wizard.
History
Kyson taken as Apprentice: Taken by Daethen Firethorn  as his apprentice and ward. With Tethys severely injured in the attack, he would be in no shape to teach Kyson any true magic for quite a while. Tethys also wanted to distance Kyson from the House of Alba for fear of any reprisal after the death of Kyrean. 
Relations
Friends
Pets
Kyson's Possessions
Kyson, being a Commoner, did not have the funds to invest in his magical education. Most of his possessions come from either gifts or from his own ingenuity. 
See also:
In-Game Character
Kyson's spells:
For the spells that Kyson knows and for the spells that he's created.
Fiction
Ad blocker interference detected!
Wikia is a free-to-use site that makes money from advertising. We have a modified experience for viewers using ad blockers

Wikia is not accessible if you've made further modifications. Remove the custom ad blocker rule(s) and the page will load as expected.