Natural humanoid
Gnome
Type
Average Height

5'6" - 6'2"

Average Weight

135 - 220 lbs

Skin Color

Pale to dark brown

Hair Color

Red, blond, brown, black; usually turning gray or white with age

Eye Color

Blue, brown, gray, green, hazel

Vision

Gnomish Normal

Distinctions

Adaptable and ambitious

Average Lifespan

Usually up to 80 years;

Homeland(s)

Various material planes

Subraces

Berkeron, Gizaryl and Ulevon

Language(s)

Berkek,
Gnomes
History
After the destruction of Tor Darrow, a majority of their people lost. The only remaining city of their kind is that of Tor Gizad and it had only five-thousand adults within it at the time.
This has left the more arcane-minded Gnomes at a point near extinction. As they do not reproduce often, their numbers have not replentished in the thousand years since the destruction of their city of 'High Tower' or, also known as "Tor Darrow".
Settlements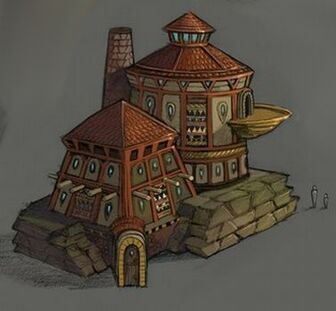 Most Gizaryl have settled in the island-city of Tor Gizad. However a few have chosen to live with their cousins the Ulevon or even with the Humans in the Kels.
Characters
See also: Gizaryl
Ad blocker interference detected!
Wikia is a free-to-use site that makes money from advertising. We have a modified experience for viewers using ad blockers

Wikia is not accessible if you've made further modifications. Remove the custom ad blocker rule(s) and the page will load as expected.