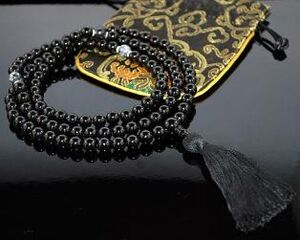 The Felarym (pl. Felarym) is a string of nine sections of nine (9) cut obsidian beads with a silver spacer bead set between each section. At the end of the Felarym is usually a black tassel or a small silver spider.
The nine beads stand for the nine steps of the litany of power within Maltharian philosophy;
Patience,
Silence,
Observation,
Knowledge,
Understanding,
Influence,
Control,
Mastery and
Power.
Ad blocker interference detected!
Wikia is a free-to-use site that makes money from advertising. We have a modified experience for viewers using ad blockers

Wikia is not accessible if you've made further modifications. Remove the custom ad blocker rule(s) and the page will load as expected.