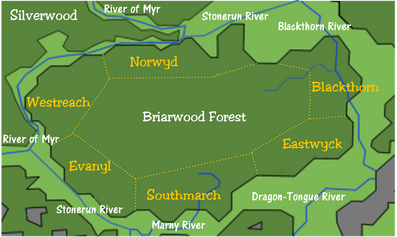 The Greenwood (sometimes called the Briarwood) is a thick forest in the North Marches. The center of the forest is wild and untamed but several towns and villages are located around its perimeter. The
Barony of Oakenfell
is the region that the forest encompasses.
Features
Dangers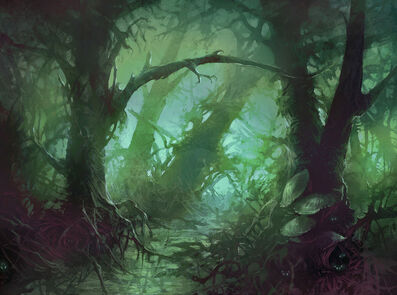 Dangers in the briarwood include:
Flora
See also Marches Flora
Fauna
1. Owlbear See also March Fauna
Ad blocker interference detected!
Wikia is a free-to-use site that makes money from advertising. We have a modified experience for viewers using ad blockers

Wikia is not accessible if you've made further modifications. Remove the custom ad blocker rule(s) and the page will load as expected.