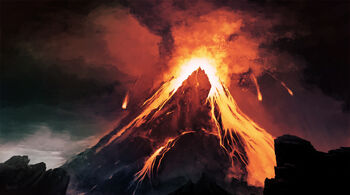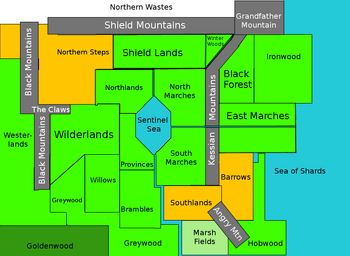 The Angry Mountain is a volcanic mountain peak that's visible for miles in the distance. 
The Angry Mountain is constantly spewing forth some degree of lava - creating a constant red glow around its peak and a plume of black smoke that hovers over it and the parts of  the Southlands , Marsh fields , Hobwood and Barrows. 
Ad blocker interference detected!
Wikia is a free-to-use site that makes money from advertising. We have a modified experience for viewers using ad blockers

Wikia is not accessible if you've made further modifications. Remove the custom ad blocker rule(s) and the page will load as expected.